"Mai did a fantastic job with my Brazilian Blowout. I was getting tired of frizzy, dry hair and this procedure was just what I was looking for. It took about an hour and a half to get it done and the result was absolutely fantastic!"

Hilda O.
If you have frizzy, damaged or processed hair, then you are a good candidate for the Brazilian Blowout! This treatment provides the best results if you have chemically treated hair and is a great choice for those who are trying to switch from having relaxers or Japanese straightening procedures. It helps improve the hair's condition by fortifying each strand with essential amino acids found in the product. The procedure unfolds as follows:
before we apply the product, your hair will be shampooed and carefully dried until it is only slightly wet;
after the product is applied, your hair will be blow-dried and flat-ironed;
when your hair is completely dry, we shampoo it again to completely rinse out the product;
lastly, we apply conditioner, rinse it out and dry the hair to reveal your result.
What Makes the Brazilian Blowout Stand Out?
A brazilian blowout is a great option for all hair types, no matter if your locks are curly, coily, frizzy, fine, damaged or coarse. Unlike other hair conditioning treatments, it is customizable, allowing you to keep your curls while removing frizz and achieving the smoothest result possible. Also, unlike the Japanese straightening method in which your hair will be pin-straight until it grows out, the Brazilian Blowout makes no changes in your curl pattern. Your natural curl pattern will return after about 3 months when the treatment wears off.
If you are a busy person, time-consuming procedures and downtime are not for you. Luckily, this procedure is completed in 90 minutes, after which you can leave the salon immediately, wash your hair, tie it in a ponytail and even exercise without fear. Many procedures have a downtime of about 3 days until you can wash your hair or exercise normally, but the Brazilian Blowout has got you covered! The procedure improves the health of your hair, so there is absolutely no problem in getting the treatment done more often. However, you need to wait at least 10 days between treatments for the next one to be effective.
Last but not least, there is no line of demarcation with new hair growth, making it a great option for transitioning from Japanese strengtheners, relaxers or other keratin treatments.
Get Your Brazilian Blowout Done at Plaza Hair Salon!
The Brazilian Blowout improves your hair's health and overall condition, so there is absolutely no problem in getting the treatment done more often. However, you need to wait at least 10 days between treatments for the next one to be effective.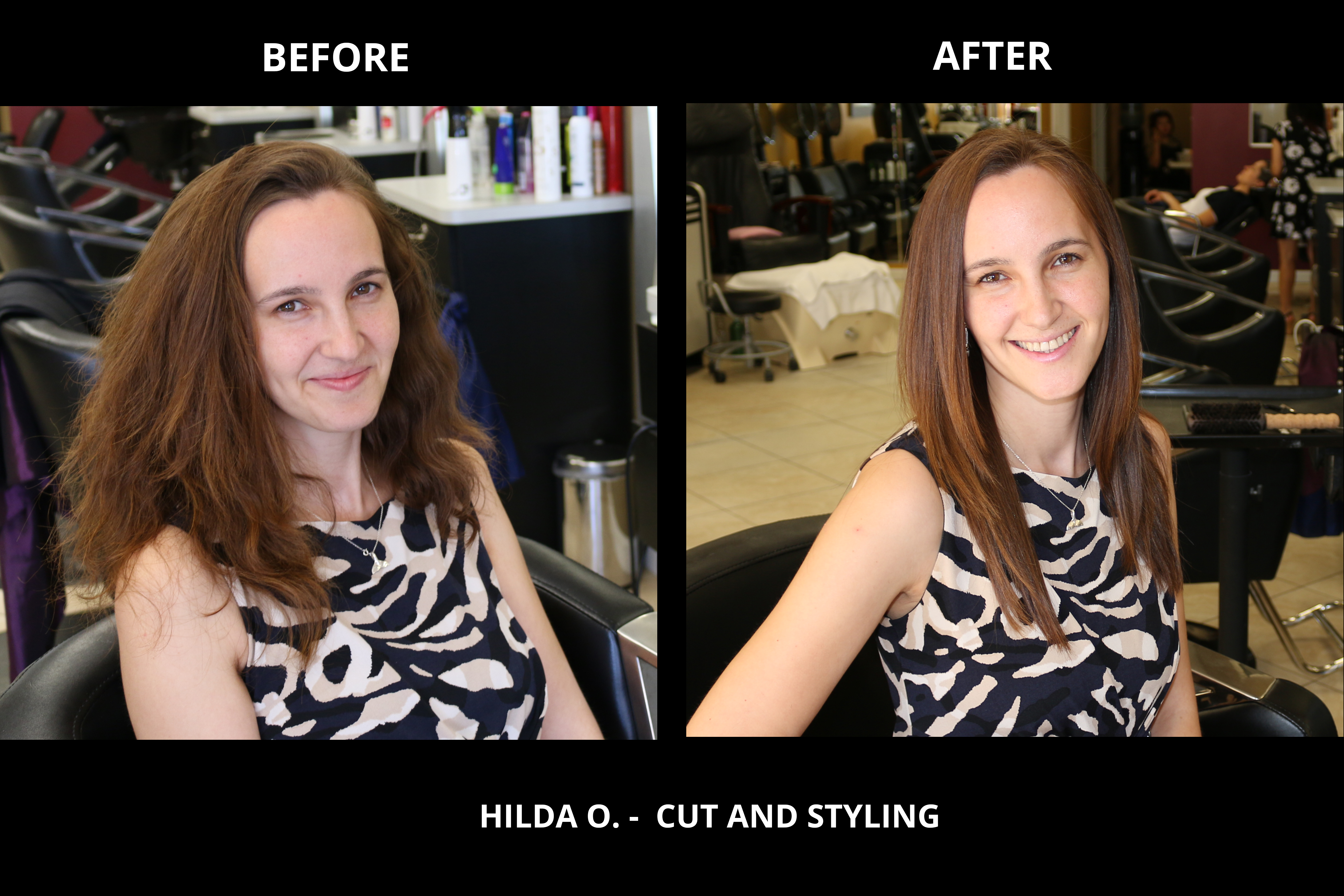 To properly perform the Brazilian Blowout, education in this field is highly important, ensuring the stylist is fully prepared for the certification process. Before you go on with this treatment, ask your stylist about their certification and discuss all your concerns related to the procedure. A qualified and certified stylist should be able to give you detailed information on how the Brazilian Blowout unfolds, what to expect and how to care for your hair after the treatment.
I have been a certified Brazilian Blowout stylist since May 2015. Come visit us for your customized Brazilian Blowout and bring out the best in yourself at Plaza Hair Salon! Call 858.485.7551 or e-mail us at appointment@plazahairsalon.com for your appointment. Walk-ins are always welcome too!